People searching for GREAT Mosel Riesling usually find just what they are looking for here..!

        Weingut  BOLLIG – LEHNERT 
There is no great mystery to " Wine-Making " one just needs Patience, Skill, dedicated passion for your work, the very best of Vineyards and leave the rest to Mother-Nature !
Welcome to Weingut Bollig-Lehnert,
We hope that you are able to find the information that you are searching for, should you however require more details regarding a particular wine, the Estate, or our current Riesling Portfolio then please do not hesitate to contact us.                  
Stefan Bollig    
Weingut Bollig-Lehnert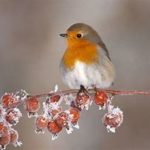 The Festive Season is once again just around the corner – we, Bollig-lehnert wish to thank our many Riesling friends, Customers, Colleques and Riesling Fans on many continents for the friendship and support over the last year – we look forward to a very exciting 2020 with New Wine releases and New Labels !
May you all enjoy a wonderful  Winter-Time, a very Peaceful and Happy Christmas and a successful New Year
VINTAGE  REPORT 2019   

What a Vintage the Mosel has produced in 2019 ….again a fine and unusually large harvest – the unclement weather conditions were a challenge this year – however outstanding quantity together with another year of super quality certainly make for a BIG plus in the cellar.

In January 2019 we substantially increased the size of the estate, this allows us to concentrate on the marketing of new products & the development of new markets abroad.
With cellars almost  overflowing!   Weingut Bollig-lehnert  is set for an exciting and hectic 2020 !  – with again a programme of corporate visits to the USA & JAPAN and a successfully completed visit to PROWEIN CHINA in Shanghai  –  it looks like its going to be a busy year – there are and will be further challenges ahead in the wine-branch – but we remain optimistic and welcome the many exciting new opportunities in   2020

Thankyou to all our valued customers for your support in 2019
Stefan & Jill Bollig
Weingut Bollig-Lehnert     Johannes Trithemius Straße 62, 54349  Trittenheim    Tel: 0049 6507 5077          Email: bollig-lehnert@t-online.de              www.bollig-lehnert.de 
Our partner  S.J.Bollig GmbH