WINE ESTATE BOLLIG-LEHNERT
ESTATE BOLLIG-LEHNERT Trittenheim – MOSEL
Fine Mosel Riesling wines – created with Skill – Passion and a life-long dedication to the art of fine wine making.
Envied by many the estate is proud to own some of the finest vineyards on this part of the Mosel, a mix of traditional & modern skilled craftmanship enables us to produce these internationally known wines – our classic & fine Mosel Riesling wines evolve and develop in underground, tempreature controlled active wine cellars – the tempreature and humidity are naturally maintained a result of the careful planning by the estate founder Gunter Bollig during the original construction of the estate house and cellars in 1960.
Our award winning Mosel Riesling wines are characterised by their fresh, fruity aromas and mouthwatering flavours typical to this part of the Mosel valley.
The estate BOLLIG-LEHNERT was grounded in 1960 by Gunter & Josefa Bollig with the vision to produce and export fine Mosel Riesling wines, the estate & wine export to the USA & Japan flourised. After taking over the estate from his father in 1985 Stefan Bollig continues this family tradition , the estate consentrates on the export of fine Classic Mosel riesling wines to customers around the world.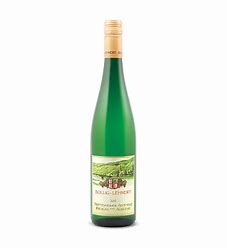 Wine estate Owner, estate director & Cellar Technician – Stefan Bollig